VIS//ON ist kompatibel mit den Anforderungen der GIS- Nebenbedingungen und der Ausbaurichtlinien des Bundes.
Somit können alle Ingenieurbüros, Installateure und weitere Beteiligte an einem zentralen Dokumentz arbeiten. Die Eingabe und Fotodokumentation erfolgt einfach über Mobile Devices. (English behind the Photos)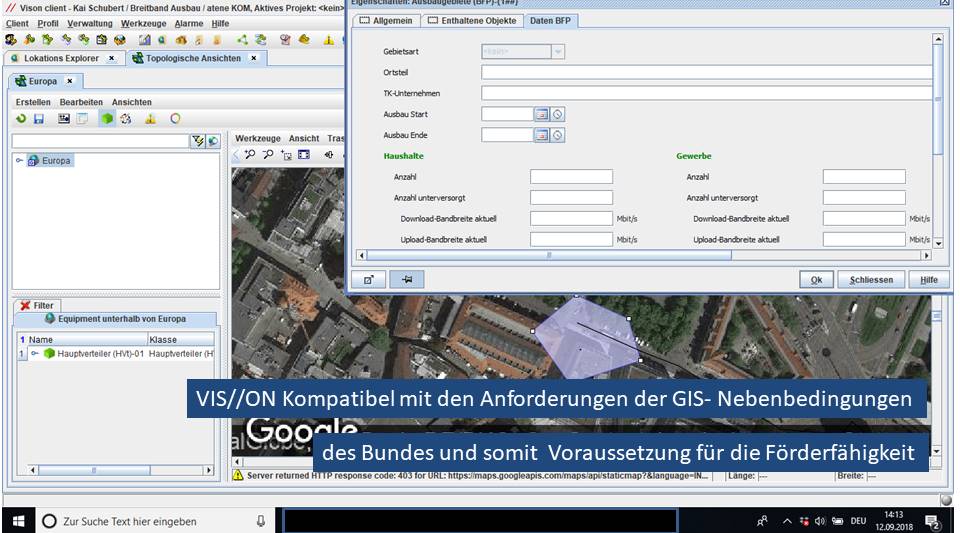 VIS//ON is compatible with the requirements of the GIS constraints and the federal development guidelines.
This means that all engineering offices, installers and other parties involved in the planing and operation process can work at one central document. The input and photo documentation is easily done via mobile devices.